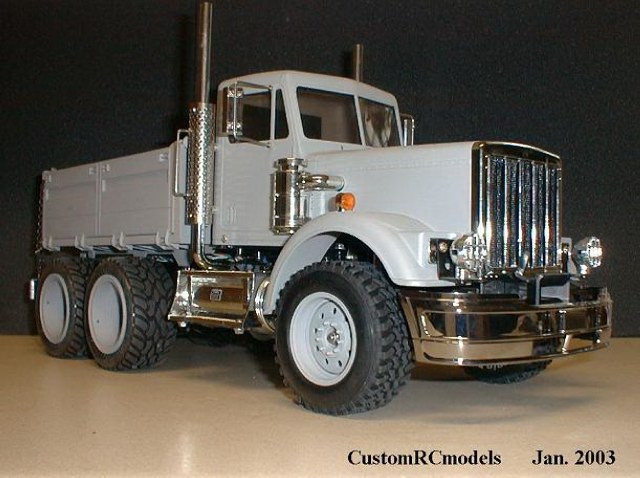 click the photo above to see more detailes

click the photo above to see more detailes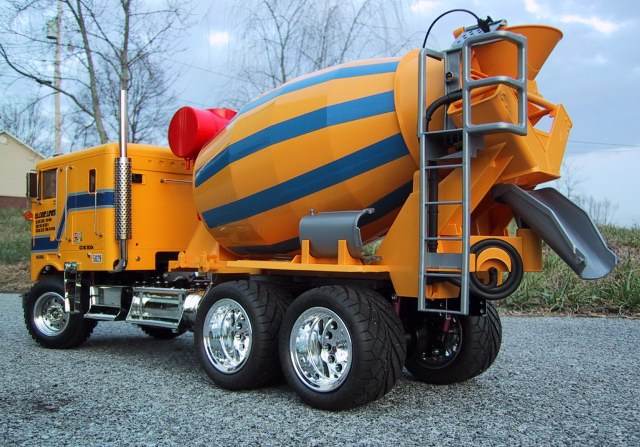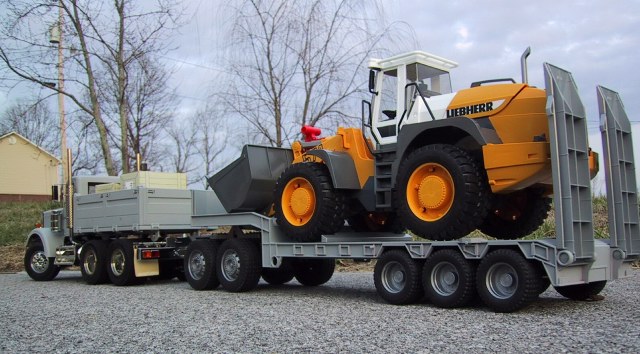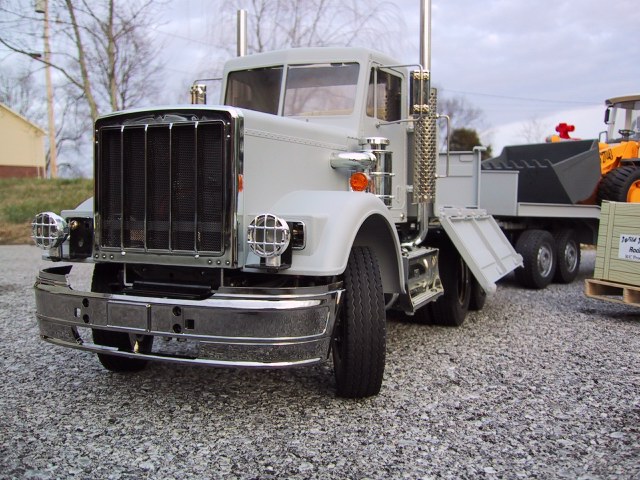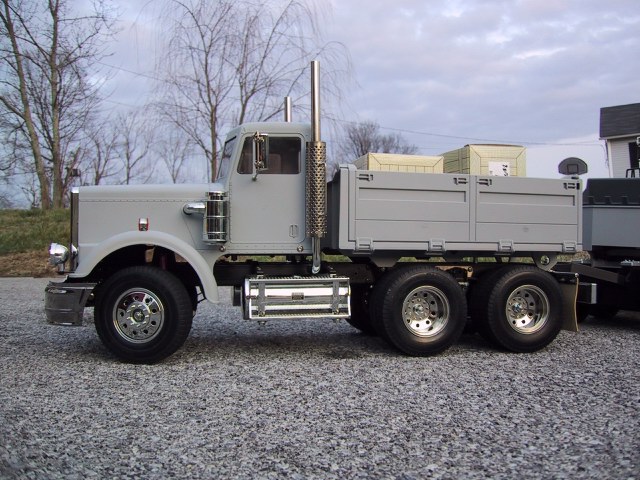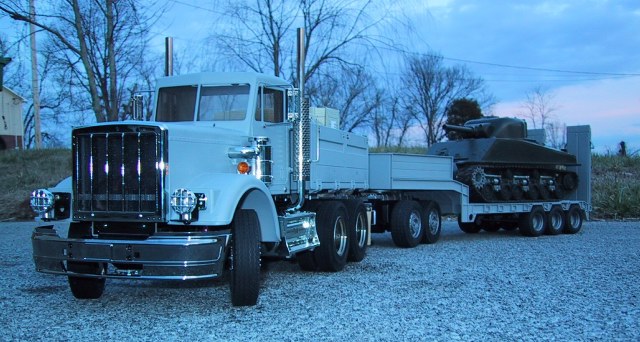 04

08

15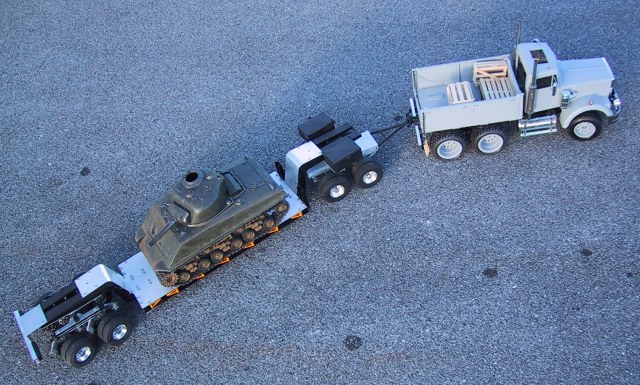 12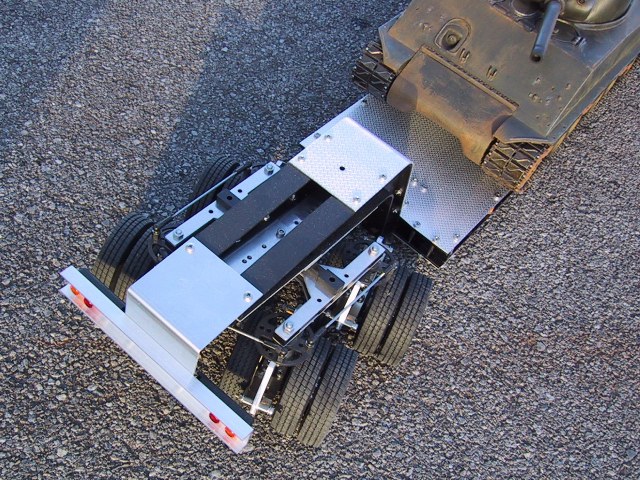 13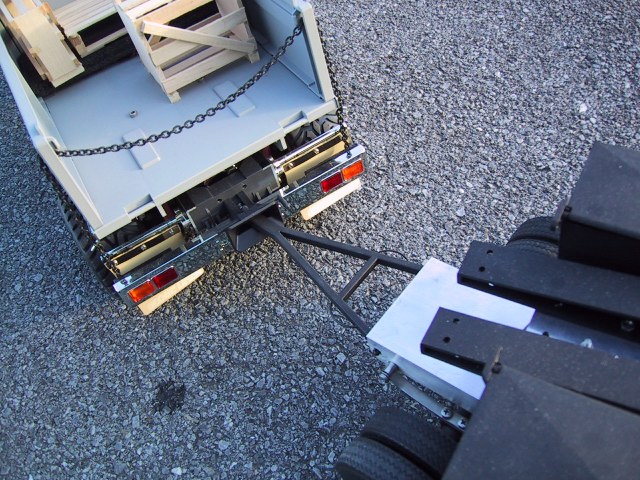 16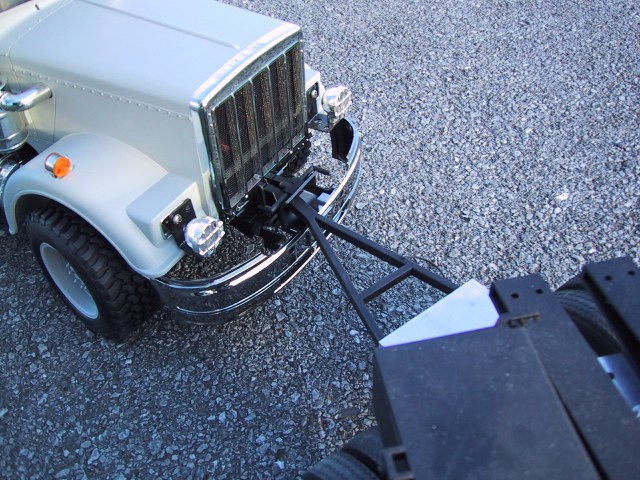 17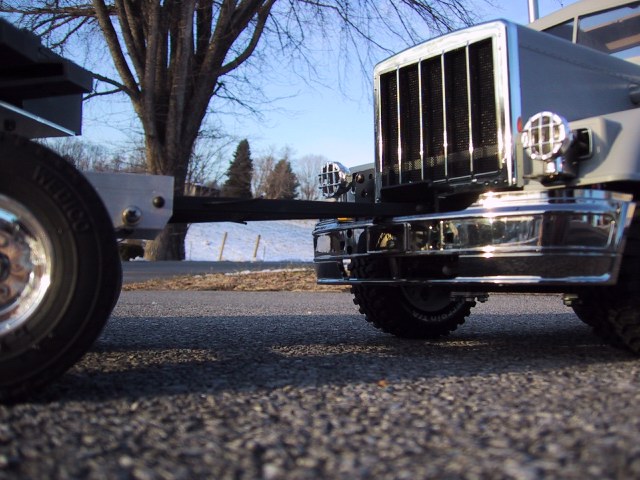 18
click here to see more details on my
Military Truck
I use as "Puller" for this low-boy
check out the video of my Tank-transporter :
here some small detail stuff to chain the tank's down on the trailer's :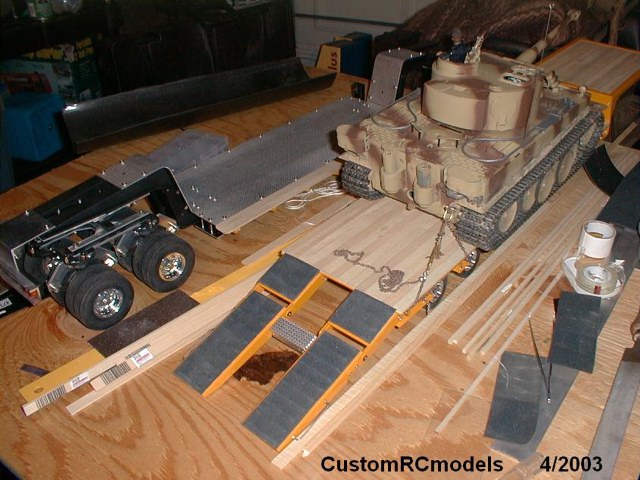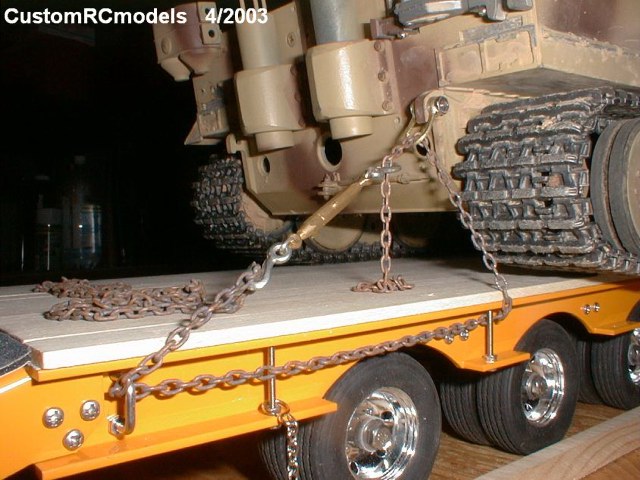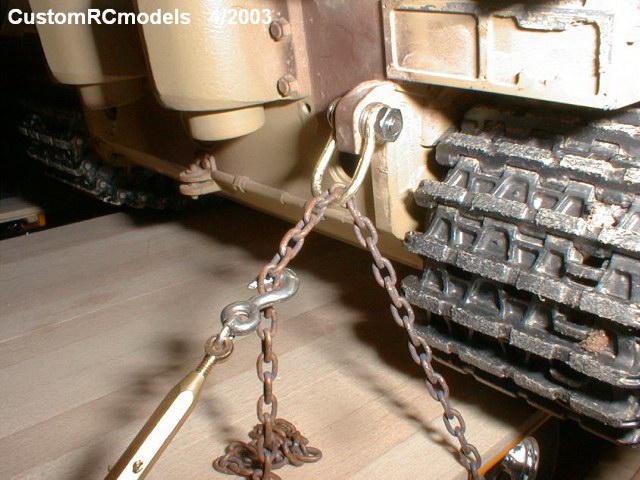 if anybody is interested in these special trucks ,
contacted us , I am starting to prepare conversion-kit's , complied truck-kit's ,
and custom-build truck's for sale .
Just let us know what you are looking for .
More photos are coming soon .........
here now my newest gear-reduction !
this way you also can mount larger motor's , like this 12 volt 17 turn 550 type "powerhouse".
Since this gear-reduction is mounted on the input-side from the transmission ,
it also can be used for Trucks with short wheelbase .
more info soon........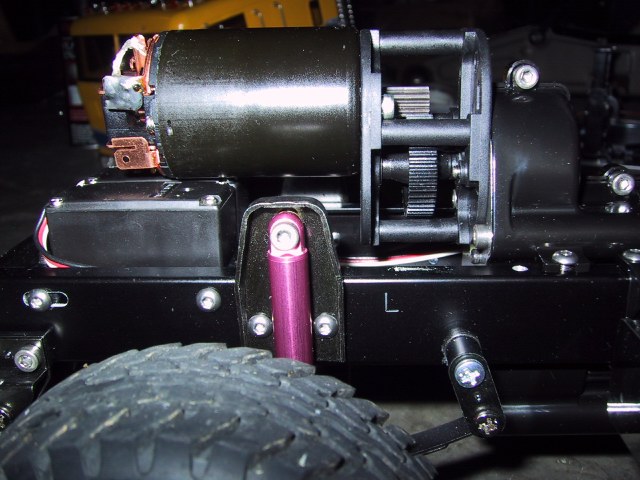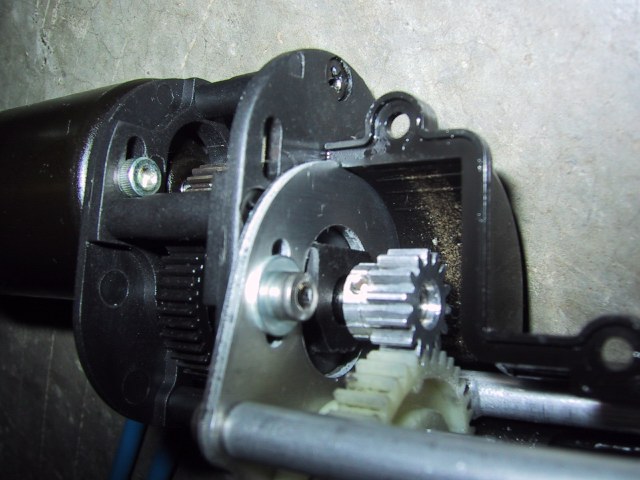 the gear-ratio on this gear-reduction is variable , depending what pinion's are used .
The max gear-reduction is 3.8 to 1 on the motor-input-shaft and about 0.8 to 1 on the output-shaft ,
what = about to a true 3:1 gear-reduction .
since I use hear a 13 tooth pinion ( 14 tooth on the photo ) . Original is a 10 tooth pinion used .
The pinion on the out-put-shaft has a 5 mm bore instead of the usual 3.2 mm
( because of the size of the main-shaft of the gear-reduction )
I will produce these gear-reduction's in a small series ,
means , they are for sale .
Ask also for motor and speed-controll options .
here my special low rpm motor for Trucks and Tanks :